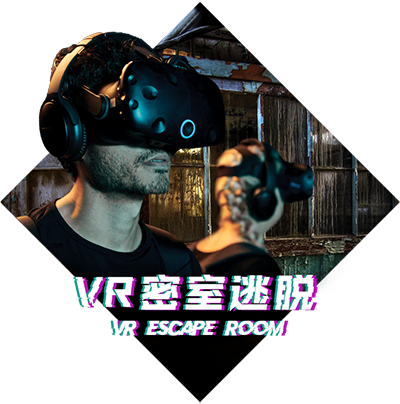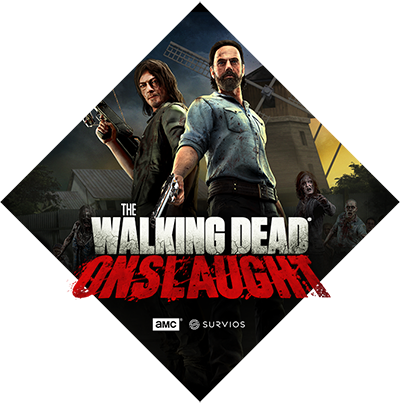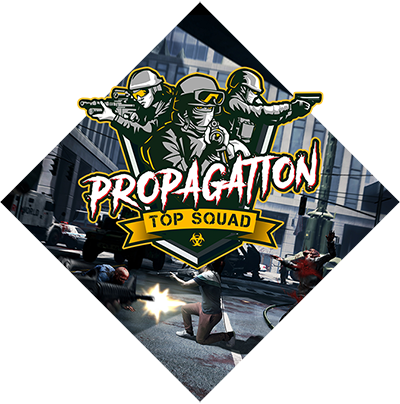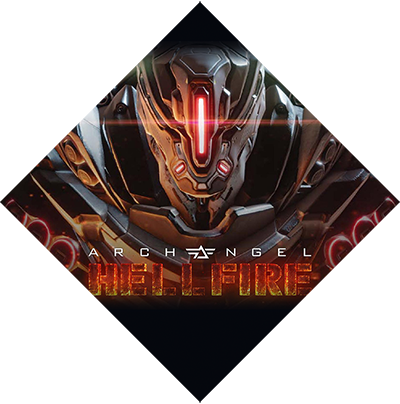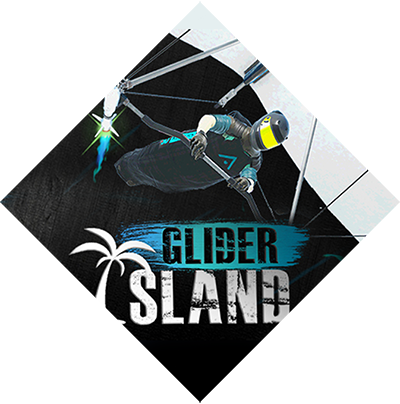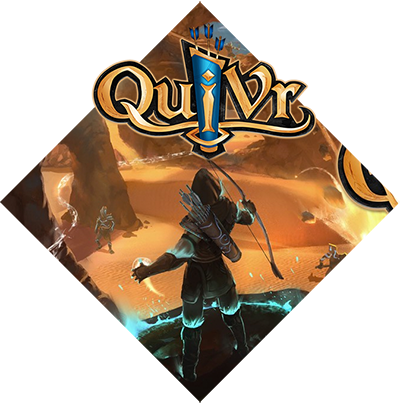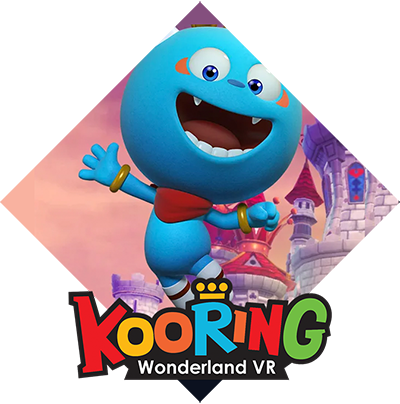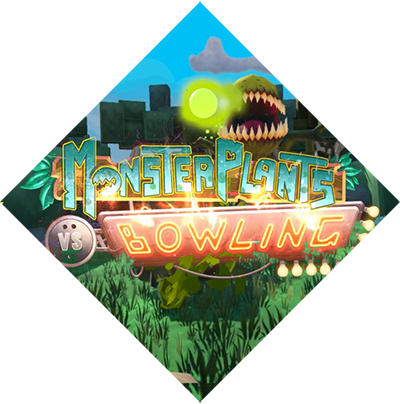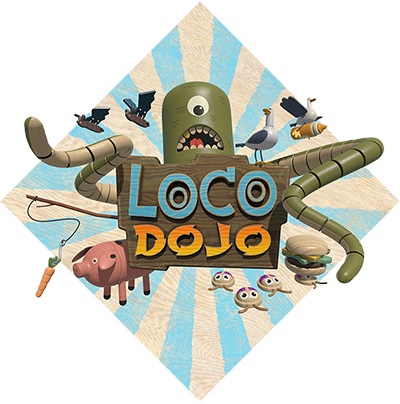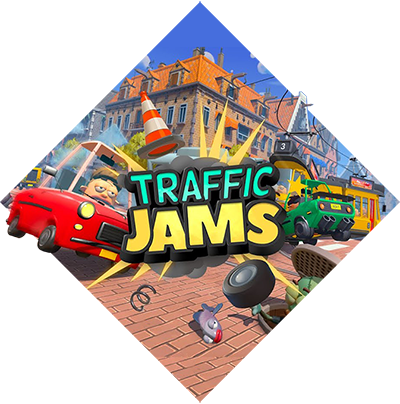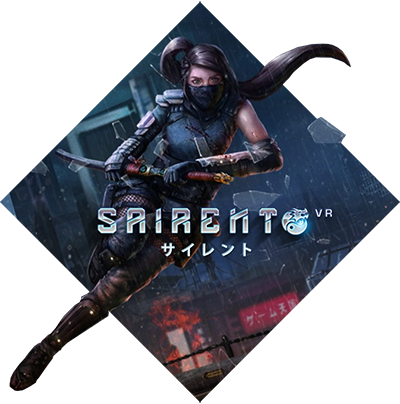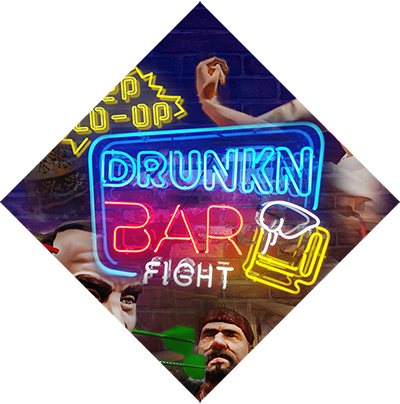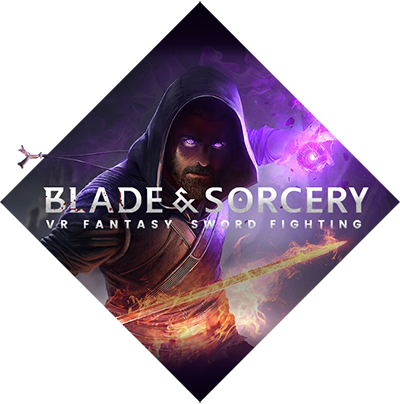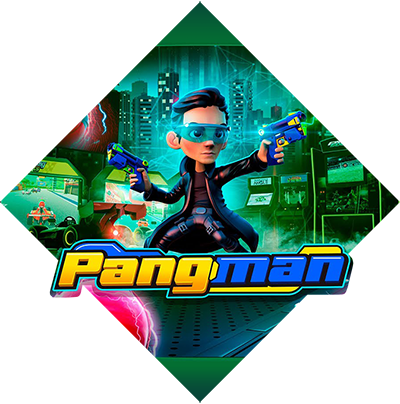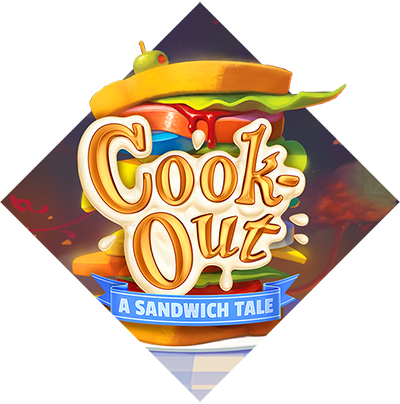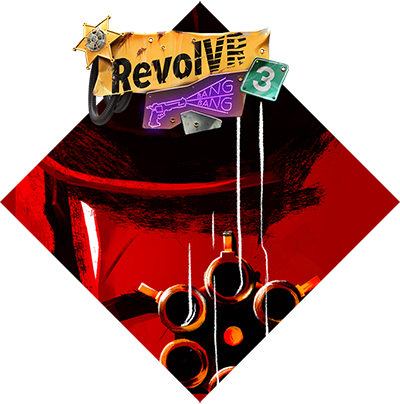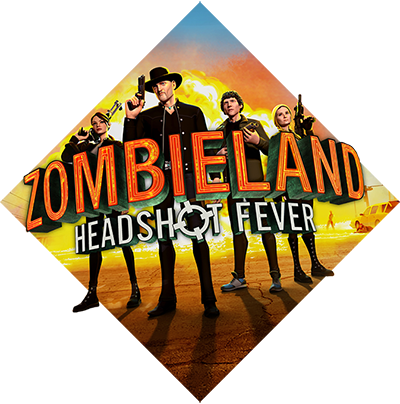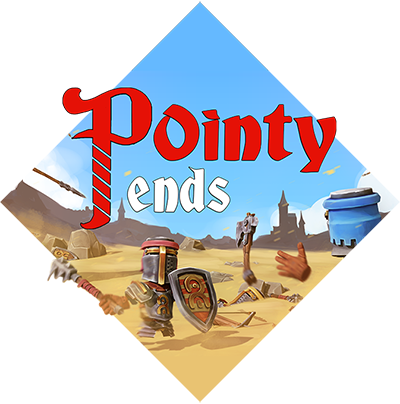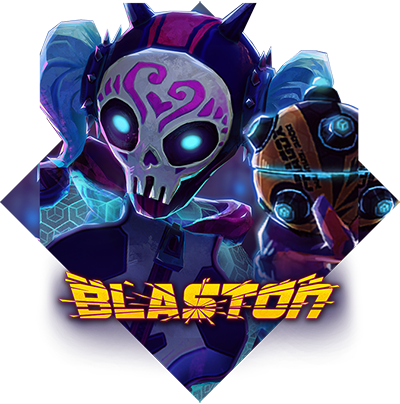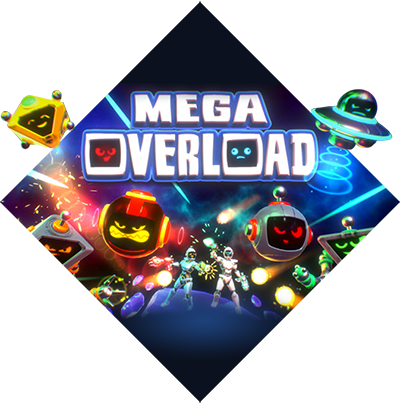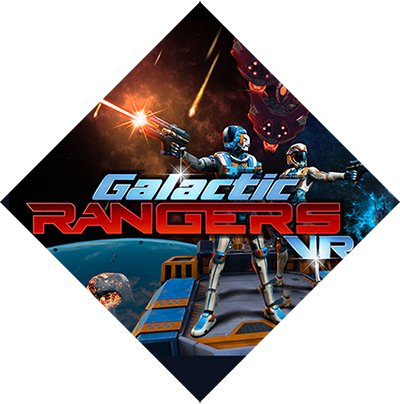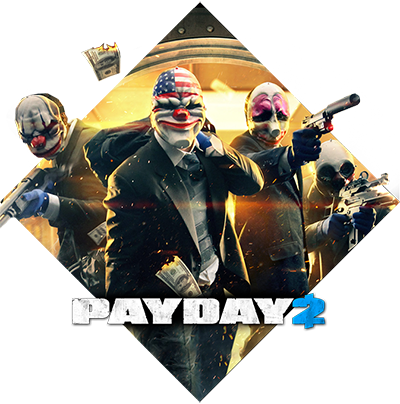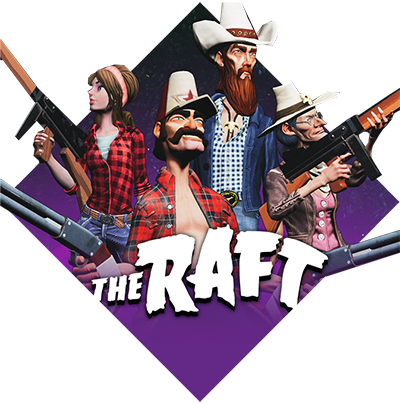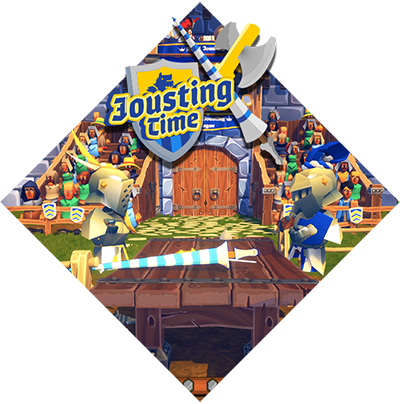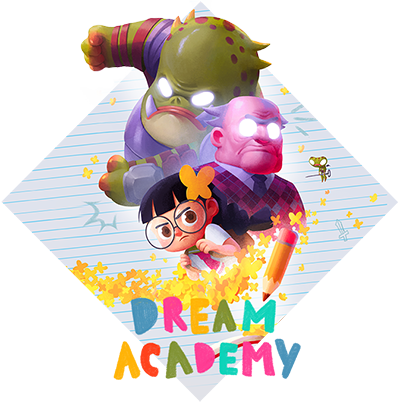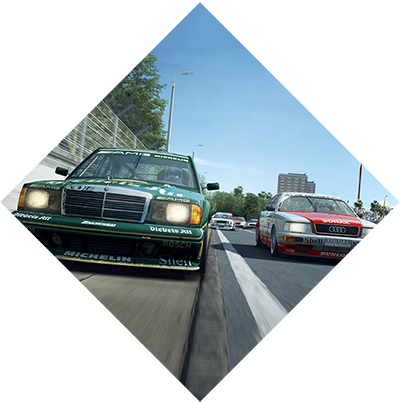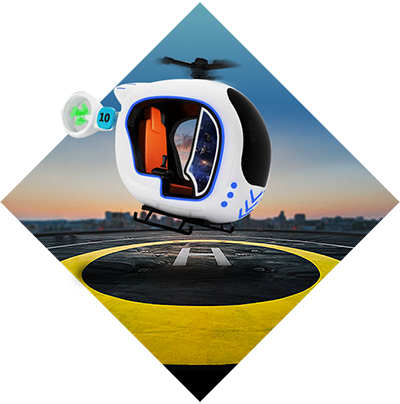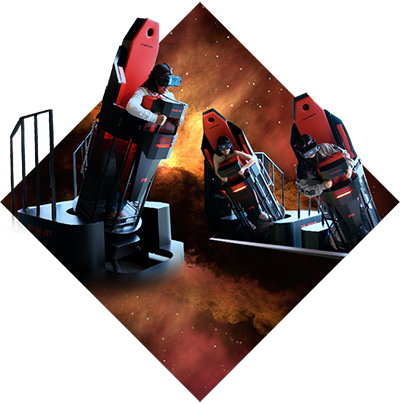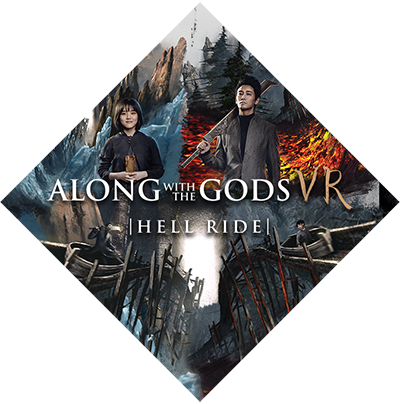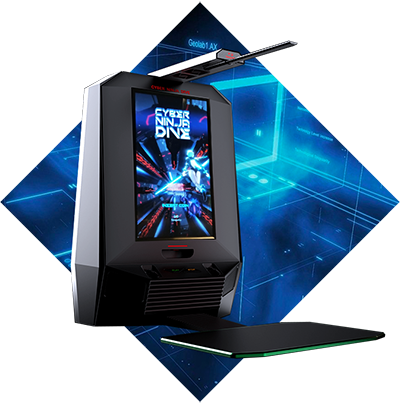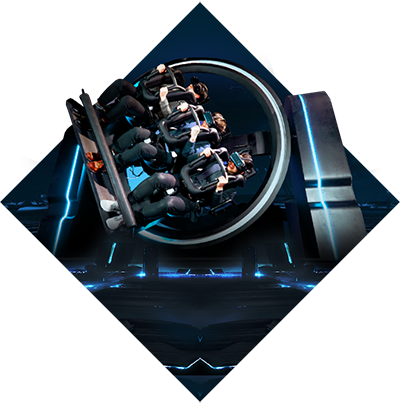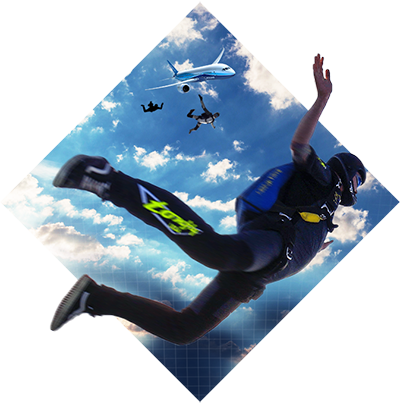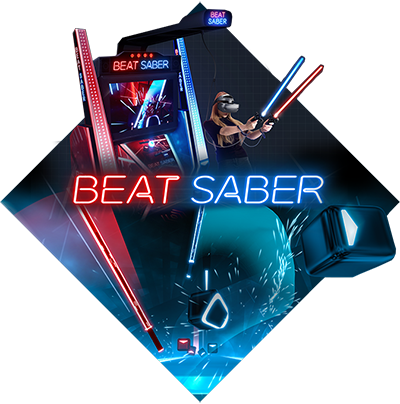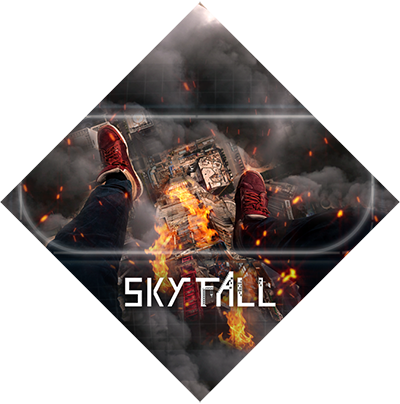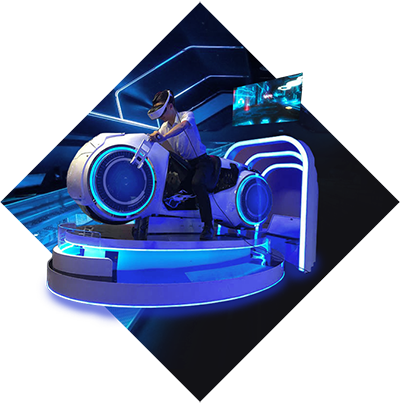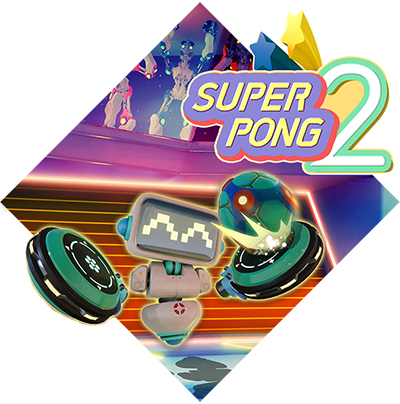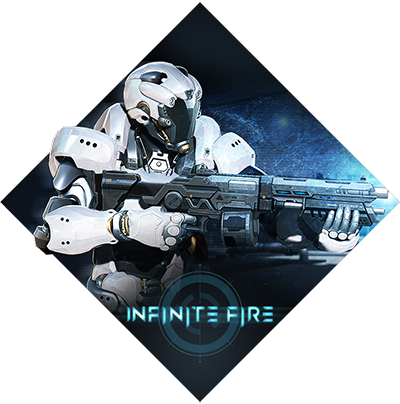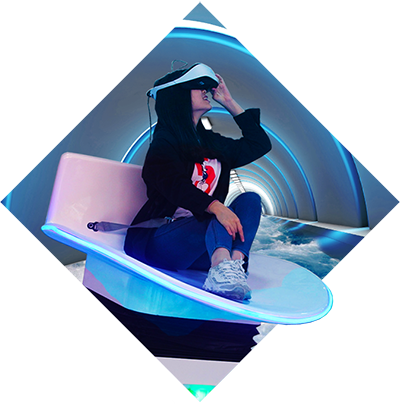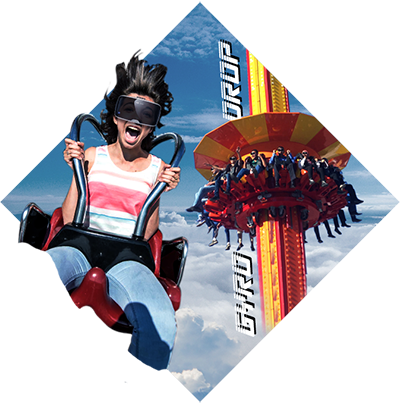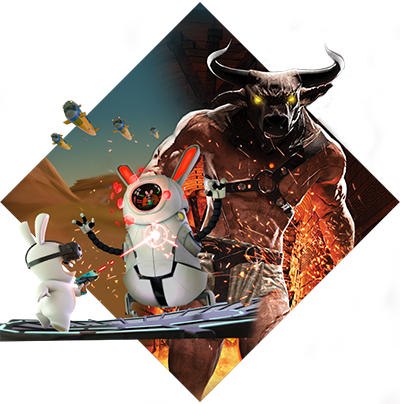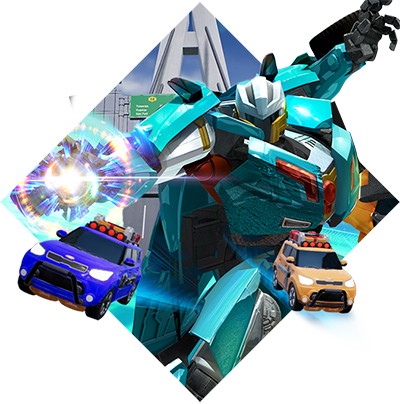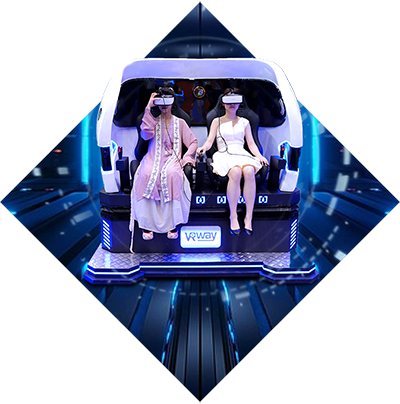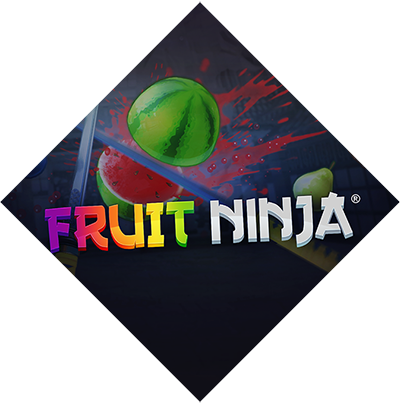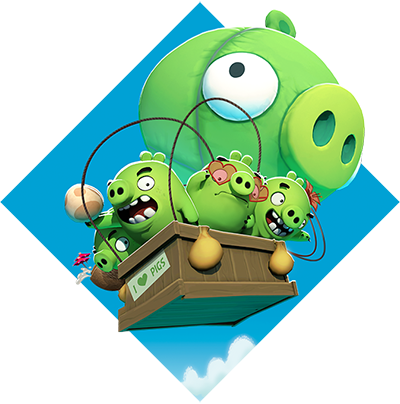 VR Escape Room
Game Info
Singleplayer or multiplayer, select your scenario and meet your Game Master. When he closes the door behind you, uncover clues, solve puzzles, and complete your tasks. The main goal is simple… ESCAPE!
The Walking Dead Onslaught VR
Number of player

There's no rest when survival is on the line. Step into AMC's The Walking Dead and prepare for an onslaught of walkers as you assume the roles of your favorite characters from the show and confront the horrors and humanity of this apocalyptic new world.
Front Defense: Heroes VR
Number of player

Prepare to immerse yourself in authentic battle environments and the use of 1940's era weapons in this single and multiplayer VR shooter game set during World War II. Front Defense: Heroes offers intuitive controls, sprawling battle maps, realistic vintage weapons and the opportunity to engage in realistic military operations.
Propagation: Top Squad VR
Number of player

Propagation: Top Squad is a VR action shooter in which players take on the role of a group of soldiers who have landed in a city ravaged by a zombie apocalypse. They are responsible for restarting the military ARES devices (kinds of anti-zombie antennas) placed in the city, before the end of the allotted time.
Archangel: Hellfire VR
Number of player

THE WAR NEEDS YOU! Archangel Hellfire is the unholy union of god-like mech weaponry and infernal team deathmatch gameplay. Pilot massive weapons of destruction, armed to the teeth, and war on post-apocalyptic lands in this free-roaming shooter.
Glider Island VR
Number of player

Welcome to Glider Island - the ultimate VR flying game! Your objective is to collect all the hoops placed on each of the 3 islands within 10 minutes. Use your rocket booster to gain speed and keep from falling from the sky. You can add rocket fuel by collecting the blue spirals placed around each map!
QuiVr
Number of player

QuiVr literally puts the power of the bow and arrow in your hands. Tasked with defending your keep (and the power within) from an ever-advancing enemy, you'll find yourself in a thrilling fight for your very survival! It won't be an easy battle - but with steady hands and powerful friends, you're sure to succeed...
KOORING Wonderland VR
Number of player

KOORING starts his journey to look for a warrior to rescue his dear friend TOORING and bring back laughter to the "Wonderland", the world of adventure! Incorporating magical elements, beautiful sceneries, along with adventurous storyline adds astonishing and mystical feel to kids.
Monsterplants vs Bowling VR
Number of player

Monsterplants VS Bowling is a chaotic cooperative VR experience. You need one or two players to protect your garage from mutant plant waves coming right at you. Coordinate to defeat enemies: you can customize your bowling balls to create deadly weapons!
Loco Dojo VR
Number of player

Enter the whimsical wooden world of Loco Dojo and step up to Grand Sensei's 'Table of Trials' to pit your silliest skills against other player. Take turns to spin the dice wheel and move your counter around the dojo's game board, acquiring strategic prizes and launching ludicrous trials in which to compete with your rival players to prove yourself as a master of martial madness!
Traffic Jams VR
Number of player

In the world of Traffic Jams, all traffic lights have gone out and you are the only one who can keep traffic flowing. Set out on a jam-packed global adventure to the world's most iconic and chaotic cities as you take on a traffic control gig filled with outrageous events and flagrant road rage.
Sairento VR
Number of player

VR was made for this. In Sairento VR, you play a cyber ninja. Perform triple jumps, wall runs, power slides, back flips and slow down time while blasting away at a foe before landing to deliver a lethal strike on another. Kit yourself with your weapons of choice - katanas, firearms, bows, throwing glaives - they are all at your disposal. PURE CYBER NINJA FUN
Drunkn Bar Fight VR
Number of player

Drunkn Bar Fight is a simple, immersive, silly, rowdy party game. Take turns throwing bottles, darts, chairs, tip jars or anything else you can get your hands on at opponents. Enjoy performing socially unacceptable behavior without the resulting obligatory visits to the hospital, jail and courts. The only limits to the mayhem are your imagination and your moral decency.
Blade and Sorcery VR
Number of player

Blade & Sorcery is a medieval fantasy sandbox like no other. In the game, the combat is limited only by your own creativity. Choose your weapon, choose your stance, choose your fighting style; Be the powerful warrior, ranger, or sorcerer you always dreamed of becoming!
Pangman VR
Number of player

When alien spheres from outer space invade our beloved planet, only the Buster siblings stand fast... Pangman takes you inside a VR classic arcade game experience, where your goal is to burst as many spheres as possible by using a pair of guns that transform into hooks when you throw them.
Cook-Out VR
Number of player

Get your aprons ready… things are about to get messy in this award-winning multiplayer VR cooking game! Set within the cook's cabin of a fairytale forest, Cook-Out: A Sandwich Tale is a wacky and whimsical adventure that challenges up to four players to work together to keep the orders coming for a hungry cast of enchanted creatures.
RevolVR 3 VR
Number of player

On a dusty planet with sand-blasting winds, gun-making tycoons start renting robot bodies to adventurous humans with hotshot ambitions in return for trying out their newly designed revolver handguns. Gunslingers of all sorts load into robotic bodies to take part in grand Frontier-like stand-offs and show off their skills and shooting styles.
Zombieland VR: Headshot Fever VR
Number of player

Nominated for 'VR Game of the Year' at the 2021 VR Awards, the award-winning 'Zombieland VR: Headshot Fever' is an arcade light gun racing shooter built for VR. Claw your way to the top of the leaderboards with awesome weapons, powerful upgrades and head-popping, clock-stopping, zombie-killing arcade action!
Virtual Fight Championship VR
Number of player

VFC is a Virtual Reality first-person fighting game featuring the world's first multiplayer mode that lets two players engage in a martial arts fight in VR, using players' own fists and body movement instead of pressing buttons.
Pointy Ends VR
Number of player

Enter the biggest tournament of the realm where you'll engage in ranged combat with your fellow knights using all kinds of medieval weaponry. Combine skill and strategy to fight each other in epic fast-paced battles. Entertain the crowd and earn eternal glory. Have courage, aim, dodge, and beware of the pointy ends!
Blaston VR
Number of player

Rise to the top League with your loadout assembled from collected weapons in this competitive game. Duck, dodge, and weave to evade incoming attacks while preparing your dazzling next combos in a flash of skill. You'll feel like Neo and leave each session with your heart racing in this super fun tactical workout.
Mega Overload VR
Number of player

Mega Overload is retro arcade action brought to virtual reality! Join the front lines on the Crystal Asteroid to defend the Milky Way from the endless onslaught of the Mega Bots. You'll collect various power-ups as you fight against a wide variety of robots in this easy to learn but hard to master game.
Galactic Rangers VR
Number of player

Have you ever dreamed of having a full classic arcade day? Have you seen yourself being totally inside the game? Now, with Galactic Rangers VR, there is only one thing you need to do in order to turn this dream to reality. Just wear a VR helmet and start the game. Galactic Rangers VR will take you on and immerse into a space battle!
Pay Day 2

WATCH GAMEPLAY
Number of player

A new gang comes to the Washington, D.C. area to perform another heisting spree. Form your gang and challenge Washington for your pay day!
Raft

WATCH GAMEPLAY
Number of player

Something strange is lurking in the swamp. Grab your guns, board The Raft, and experience the adventure of a lifetime!
Apex

WATCH GAMEPLAY
Number of player

Fight for your freedom atop a towering building above the city Streets. Discover the full capabilities in Big Mike's cybernetic body as you shoot and blast out of the sky.
Jousting

WATCH GAMEPLAY
Number of player

Fight for glory in the VR arena. Predict your opponent's moves to dodge incoming attacks and land the perfect hit to decapitate your opponent and win!
Dream Academy
Number of player

Dream the day away. Let your imagination take you on a fanciful flight of adventure where you get to take center stage, all without leaving your classroom.
Dragon Junior
Number of player

Children's haven - they can now enter the VR world with our specially made kids-friendly hand held headset, where they can enjoy various interactive children's contents, such as Super Fruit, Defend The Mountain, and more!
G-Racing VR
Number of player

Start your engines in a multiplayer car racing experience in the virtual world with your friends & family. Get ready to race on a virtual racing circuit with futuristic settings and ambient.
Helicopter Attack
Number of player

Take off on one of the most breathtaking experiences on a Virtual Reality Helicopter. Experience the thrill of flying with the real helicopter movement, panoramic views and interactive shooting controls.
VR Bumper Car

WATCH GAMEPLAY
Number of player

VR Bumper Car is an experience for your children or the whole family. Players are now a cute mango character at Mongo Island with real life bumper car experience.
Flying Jet
Number of player

Flying Jet is a compact, single-rider Virtual Reality attraction that offers an optimised flying experience. Exciting drops and tilting motions are yours to experience!
Along With The Gods
Number of player

If you want to live, hurry to the Gate of Afterlife! You can be in your favourite scene of 'Along with the Gods' Throw yourself on the boat and experience the 7 trials on roller coaster.
Rhythm Ninja
Number of player

Rhythm Ninja is a fascinating virtual reality rhythm game that features the player slashing blocks representing musical beats with a pair of lightsabers.
Gyro 360°
Number of player

Immerse yourself into a different reality with GYRO 360° that simulates the movement of a 3-axis gyroscope, roll with an adrenaline rush like no other.
VR Sky Diving
Number of player

Near-actual experience of skydiving on top of Grand Canyon, Zhangjiajie, Honolulu, Mt. Rainier and more. Prepare to be thrilled by the crazy height!
Beat Saber

WATCH GAMEPLAY
Number of player

Beat Saber is a Virtual Reality rhythm game, where your goal is to slash the beats which fit perfectly into precisely handcrafted music.
VR Acrophobia Experience

WATCH GAMEPLAY
Number of player

The fire is everywhere! The ONLY way to escape is to go to the other side of building through railing outside the building. You do not have much time to escape and DO NOT LOOK DOWN.
Tron Bike
Number of player

Tron Bike – A Virtual Reality bike simulator that you may not have experience before. Get up and explore the endless possibilities of new world with Tron Bike.
Super Pong 2

WATCH GAMEPLAY
Number of player

Super Pong 2 is a VR game with the combination of squash and pinball. Do your best and return the "pong" to your enemies with this sweaty racket sport game!
Infinite Fire

WATCH GAMEPLAY
Number of player

Infinite Fire – A fast-paced sci-fi VR shooting game that provides various battling maps with different weapons. Come join the battle for victory!
VR Slide
Number of player

A terrifying VR experience that slides down with a bullet speed from the tallest building in the world. There is nothing to hold you on, be prepared to slide the city!
VR Gyro Drop
Number of player

Gyro Drop - The virtually realistic height drop experience. The anti G-Force and centrifugal feeling that will either excites or fears you. Be prepared to scream as loud as you can!
VR Maze

WATCH GAMEPLAY
Number of player

VR Maze merges the virtual world with reality. Enter an amazing immersive and interactive Virtual Reality Experience into Rabbids or Minotaur's Maze.
Tobot VR

WATCH GAMEPLAY
Number of player

Tobot VR - An immersive PVP racing game that brings you into the world of Tobot, one of the most well-known animation in the world.
Mini VR Cinema
Number of player

The mini VR cinema that comes with 3D motion seats and various realistic effects, svibration, poking and air jet. With our joystick integration, you can now experience a true virtual reality cinematic shooting experience.
Fruit Ninja VR

WATCH GAMEPLAY
Number of player

Step into the Fruit Ninja universe and tackle fruits from all angles - just don't hit the bombs! Show 'em your way of the ninja by slicing, juggling and skewering fruit in virtual reality.
Angry Birds VR: Isle of Pigs

WATCH GAMEPLAY
Number of player

Join Red, Chuck, Bomb and the Blues to save the stolen eggs in Angry Birds VR: Isle of Pigs on an immersive VR adventure! Discover the remote island where greedy green pigs take their vacation in 75+ fun-filled levels - with more to come!