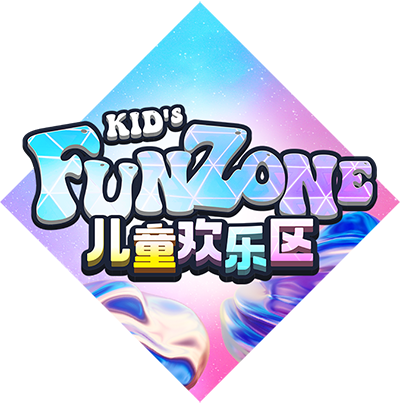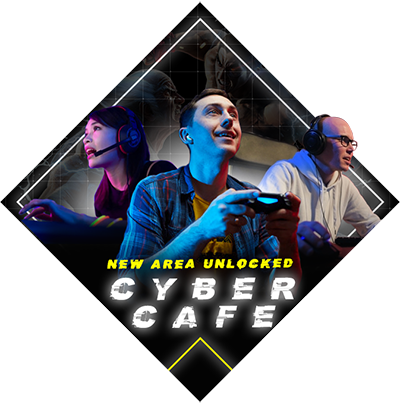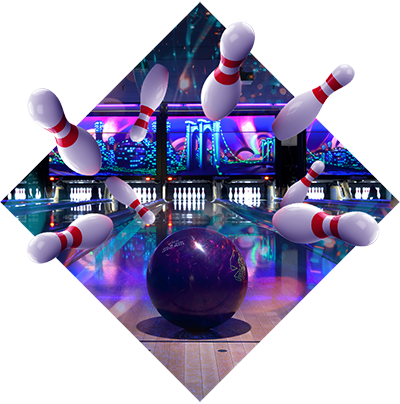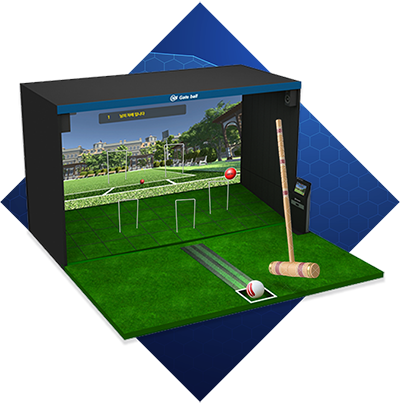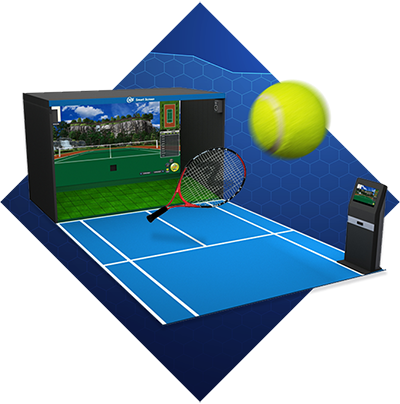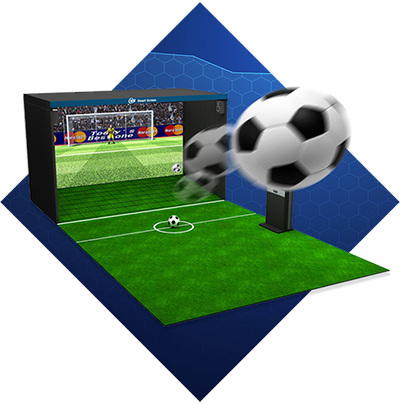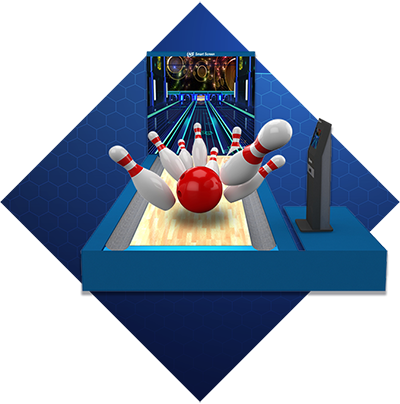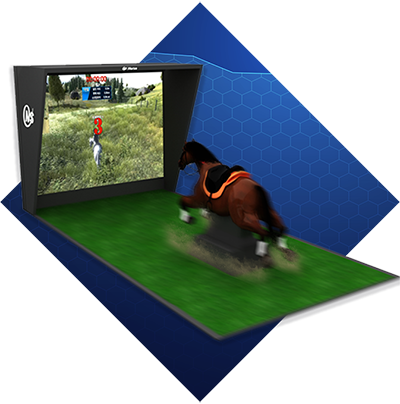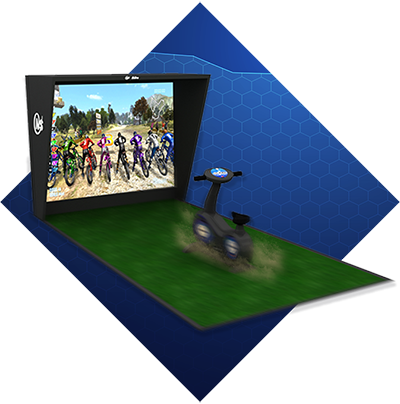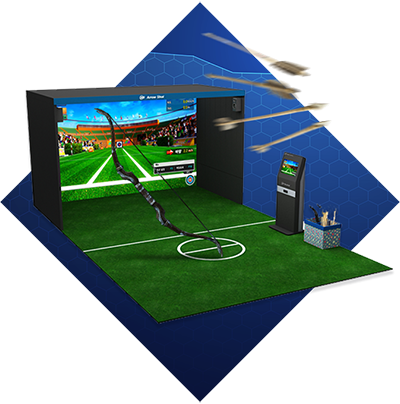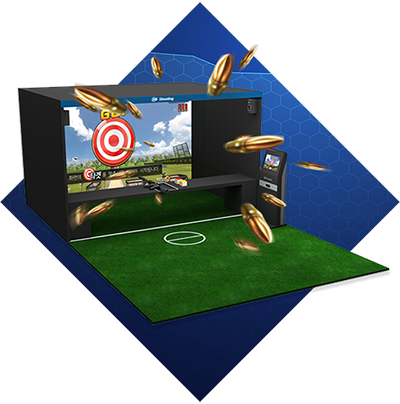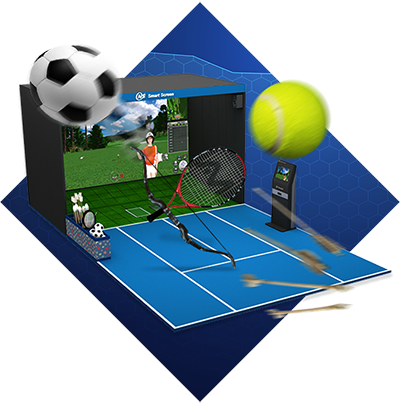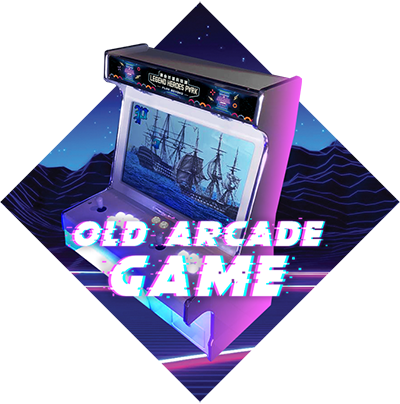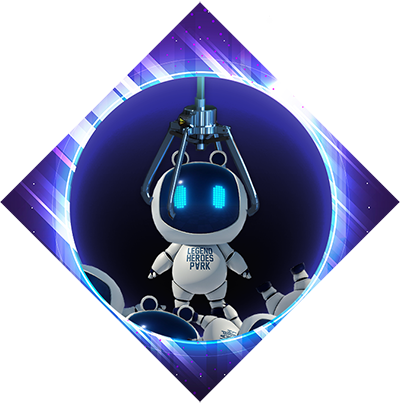 Kid's FunZone
Kid's FunZone decked out many exciting games and activities for toddlers to 7 years of age. Experience physical and interactive fun in Dancing Wallie, Trampoland, Bubble Pool and many more.
Cyber Cafe
Enjoy the most popular PC games in the world on a high-end PC. The gamer's set is all ready - just come and enjoy with your buddies!
Pin'D
Number of player

Pin'D boats a bowling alley with seven lanes of bowling, futuristic ambience that brings out the dim disco lights. This is just not your grandma's kind of bowling alley!
Screen Gateball
Number of player

Good at Gateball or not? A perfect place for you to practice or showcase your gateball's skills. Your call to practice yourself or challenge a friend.
Screen Tennis
Number of player

Practice makes perfect! Auto ball server that serve you the tennis ball. Now, stroke, volley, and smash however you want to the screen.
Screen Soccer
Number of player

Goal!!! Showcase your best penalty shooting form for a perfect goal in the field with a video analyzer for soccer stance.
Screen Mini Bowling
Number of player

Lucky STRIKE or no? Prove your skill here with Mini Bowling that equipped with automatic ball supply and retrieval. Don't let the STRIKE stop!
Screen Horse Riding
Number of player

Realistic horse-riding experience by walking, running and jumping over obstacles and acquiring items. Riding alone or horse racing with your family and friends – your choice!
Screen Bike Riding
Number of player

A perfect speed biking experience on real terrain. Helmet on, engine on, be prepared to enjoy the scenery on your bike.
Screen Archery
Number of player

Take on the bow and release the legendary arrow to clear the stage in line with various game modes and difficulties, such as level, distance, weather and wind options.
Screen Shooting
Number of player

Master the art of shooting a firearm to bullseye with various difficulties. Accuracy means everything to win the game!
Smart Screen
Number of player

A smart education screen with 15 kinds of sports, movie or music that allow children to play and learn. With projection mapping, screen interaction is now more fun and easy!
SEGA Let's Go island
Number of player

Going on a South Pacific island diving tour and soon end up in trouble with modern day pirates. Work together with your team to survive everything the island throws to you.
SEGA Transformer
Number of player

Transform into Optimus Prime, Bumblebee or Sideswipe and be prepared to battle the way across America, Africa and Europe destroying the Decepticons.
SEGA ATV Slam
Number of player

A whole new level of All-Terrain Vehicle (ATV) racing experience. In ATV Slam, you must race to the finish line boosting, pulling stunts and avoiding obstacles.
SEGA Hot Racer
Number of player

Hot Racers is fun police chasing game! Choose from either the motorcycle or the police car and chase the baddies in this colorful, action-packed ticket redemption game.
SEGA Storm Rider
Number of player

Experience super-fast motorbike racing like never before. Choose from 10 bikes and then take on Storm Riders 11 tracks. Step on to Storm Rider and unleash the speed!
SEGA Luigi's Mansion
Number of player

Flash the ghosts to stop them moving and use vacuum the stunned ghosts' energy. Once the number above the ghosts' head reaches zero, he goes bye-bye!
SEGA Target Bravo
Number of player

As a highly trained special force agent, you need to be precise in shooting to complete the mission with some special tools.
SEGA Sonic Air Hockey
Number of player

Sonic Air hockey is a game where two players play against each other on a low-friction HD backlit surface. The harder you smack it, the faster it comes back to you.
SEGA Sonic Baby Air Hockey
Number of player

One of the world's most recognizable hedgehog in this cute air hockey game is perfect for the kids! They'll stand at each end and try to score more goals than one another in the time limit.
SEGA Super Chexx Pro
Number of player

In Super Chexx you need to control all 5 hockey players and the goalie and fight against your friend. If a game is tied, it will automatically go into sudden death overtime - so there's always a winner!
SEGA Super Kixx Pro
Number of player

Super Kixx Pro - Bubble Soccer game for endless hours of fun for your family and friends. Pass, shoot and score just like you're really into the game!
Retro Video Games
Number of player

Good old times. More than 100 of the retro games that you missed in this technology world, e.g. xxxx.
Toy Crane Machine
Number of player

Legendary crane that helps you to pick up our legendary plush toys in a limited time! Everyone stands a chance to pick up our exclusive D'bo back home.