Park Map
In Studio City Macau
1F
Directory
2FJohn Wick
2FPay Day 2
2FRaft
2FApex
2FJousting
2FDream Academy
2FKnightfall
2FPerfect Ballon
2FSpace Warrior
2FVR Bumper Car
1FFlying Jet
2FAlong With The Gods
2FRhythm Ninja
1FRobot VR
1FGyro 360°
2FVR Sky Diving
1FBeat Saber
2FVR Acrophobia
2FTron Bike
2FAR Bicycle
2FAR Race Car
2FSuper Pong 2
2FInfinite Fire
1F/2FVR Slide
2FVR Gyro Drop
1FVR Maze
1FTobot VR
1FRaceroom
1FHologram Concert
2F4D+ Theatre
2FPin'D
2FScreen Gateball
2FScreen Tennis
2FScreen Soccer
2FScreen Mini Bowling
2FScreen Horse Riding
2FScreen Bike Riding
2FScreen Archery
2FScreen Shooting
2FSmart Screen
2FSEGA Let's Go island
2FSEGA Transformer
2FSEGA ATV Slam
2FSEGA Hot Racer
2FSEGA Storm Rider
2FSEGA Luigi's Mansion
2FSEGA Target Bravo
2FSEGA Sonic Air Hockey
2FSEGA Sonic Baby Air Hockey
2FSEGA Super Chexx Pro
2FSEGA Super Kixx Pro
2FRetro Video Games
2FToy Crane Machine
2FCoffee #
2FAnifa
2FARTBOX
2FBlackkiwi.Club
2FPinkfong
2FLEGO
2FPoopsie
2FLOL Surprise!
2FFunko
2FSilverlit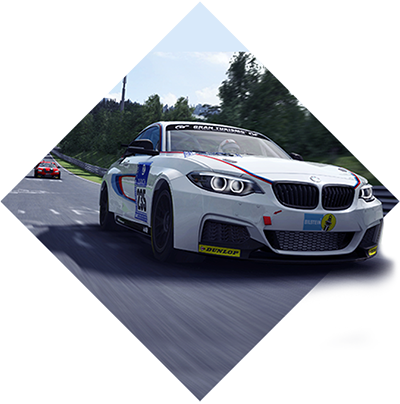 Race Room
Explore the iconic Continental Hotel and are tasked with assassinating seemingly impossible targets thatonly John Wick himself could handle.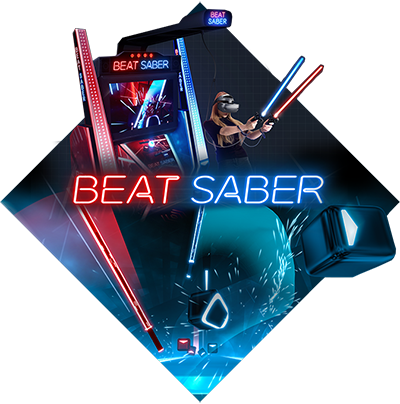 Beat Saber
Beat Saber is a Virtual Reality rhythm game, where your goal is to slash the beats which fit perfectly into precisely handcrafted music.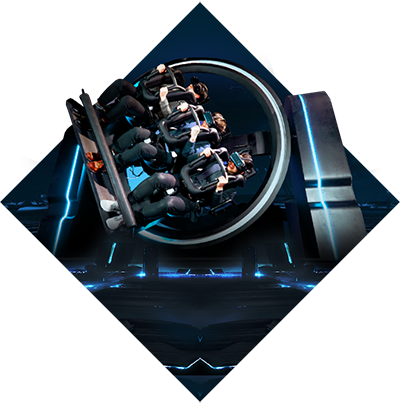 Gyro 360°
Immerse yourself into a different reality with GYRO 360° that simulates the movement of a 3-axis gyroscope, roll with an adrenaline rush like no other.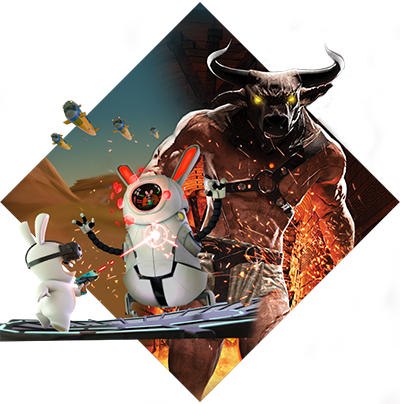 VR Maze
VR Maze merges the virtual world with reality. Enter an amazing immersive and interactive Virtual Reality Experience into Rabbids or Minotaur's Maze.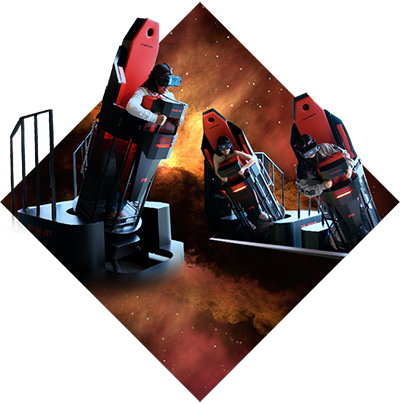 Flying Jet
Flying Jet is a compact, single-rider Virtual Reality attraction that offers an optimised flying experience. Exciting drops and tilting motions are yours to experience!
Robot VR
Whole new level of virtual reality experience with Robot VR that provides an out-of-this-world G-Force adventure by shooting up and falling from 7-metres.
Hologram Concert
Enjoy the best performances of legends living or past in live hologram concert. The closest possible view, get featured on stage and photo session with them are things that you should not miss.